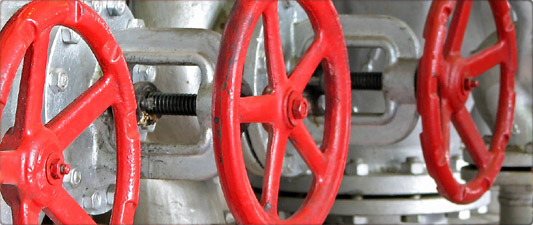 Valuation of equipment and machinery, valuation of special purpose equipment
Professional machinery and equipment valuation is the best way to find out the real market value of this active part of a business's fixed assets, which is the basis of any enterprise.
In the process of equipment and machinery valuation, the specialists at Swiss Appraisal utilize a huge amount of different information: price, technical, operational, productional, marketing, economic and others. When conducting such valuations the best analysts and researchers use a variety of economic indicators, such as expenses, percentages, ratios, and other indexes.
The specialists of Swiss Appraisal who work with equipment and machinery valuation have extensive experience in all areas and sectors of industry.
---
Areas of machinery and equipment valuation
Swiss Appraisal offers:
Equipment valuation

Machines valuation
Machine tools valuation
Aggregates valuation
Presses valuation
Devices valuation
Systems valuation
Installations valuation

Machines valuation

Cars valuation
Tractors valuation
Conveyers valuation
Transporters valuation
Elevators valuation
Locomotives valuation
Railway carriages valuation
Vessels valuation

Machine complexes valuation

Technological complexes valuation
Flow lines valuation
Transfer lines valuation
Robotic cells valuation
Flexible modules valuation
Road-trains valuation

Pipelines valuation

Gas pipelines valuation
Oil pipelines valuation
Regional gas distribution and sale agencies valuation
For more information about our services,
send a request via the website
.
---
Industries
Swiss Appraisal's team consists of specialists both in narrow and broad fields with extensive experience in enterprise valuations in the following sectors:
Chemical industry
Coal industry
Food & beverages and agricultural sector
Glass industry
Mineral resource industry
Mining
Oil & Gas Sector
Pharmaceutical industry
Process industry
Steel industry
Wood-processing industry
Electricity
---
Documents required to value equipment and machinery
The minimum collection of documents required to value equipment and machinery include:
Make
Model
Country of origin
Manufacturer country
Year of manufacture
Year of start up
Purpose
Main technical specifications (performance, power, capacity, etc.)
Additional documents:
Information about conservation and repair
Cost and full replacement cost
Net book value as of the valuation date
Depreciation rate
Main characteristics of production
Inventory number
---
What will you get in the machinery and equipment valuation report
Deep analysis of the industry
Analysis of the documents provided
Decoding of items
Valuation of total depreciation of machinery and equipment
Sources of information from leading world experts in the field of machinery and equipment valuation
Your choice of adequate calculation methods and techniques
Technical and economic analysis of machines and equipment under valuation
Justification of selected conversion ratios and calculations of depreciation
Determination of machinery and equipment market value using the cost based, income or comparative approaches (where applicable)
---
Swiss Appraisal's unique approach to machinery and equipment valuation
Swiss Appraisal uses a unique model which allows one to valuate any type of machinery and equipment, and appraises the impact of main value indicators of the machine under valuation
Swiss Appraisal uses complex mathematical models to valuate special machinery and equipment, and to solve the most difficult problems
For more information about machinery and equipment valuation, please contact the Swiss Appraisal
regional office
.