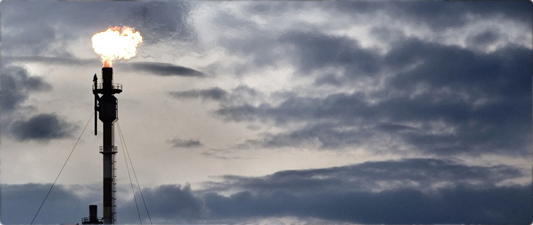 Business valuation, independent valuation of companies
Swiss Appraisal's priority is to use the most advanced methodologies for business valuation.
Strengthening investor confidence plays a key role for many companies, especially at a time when many businesses are integrating international markets.
Swiss Appraisal is the leader in the valuation sector. While working on their projects, Swiss Appraisal not only performs full business valuation according to the international standards, but also helps their clients and partners reach their objectives, improve risk management and business transparency.
Determining a company's value and business valuation are complicated tasks requiring a deep understanding of macroeconomic and industry trends as well as managing financial, accounting, legal and tax related issues. Swiss Appraisal provides all of this along with a detailed knowledge of methodology for business valuation.
Swiss Appraisal provides a full range of services to help you assess the value of a business for valuation purposes. Our professionals use all the available approaches to business valuation. Valuation can increase the credibility of any relative financial information submitted.
When assessing the value of a business, the appraisers of Swiss Appraisal calculate the value of all the company's assets - real estate, land, equipment and machinery, inventories, investments and intangible assets. In addition, the valuation company Swiss Appraisal assesses the effectiveness of the company's operating cash flows, income prospects for development and provides competitor analysis.
---
Types of business valuation services we provide
Swiss Appraisal offers the following:
Investment valuation for a business / company
Assessment of the financial condition of a business / company
Manufacturing valuation
Company / firm valuation
Valuation of holdings
Valuation of closed joint-stock companies (CJSC valuation)
Valuation of limited liability companies (LLC valuation)
Valuation of the assets of a company
Capital valuation
Valuation of capitalization
Valuation of capital investments
Valuation of fixed assets / company funds
Valuation of the liquidity and solvency of an organization
To find out more about business valuation, please
send your request
via the website.
---
Objectives of business valuation
Swiss Appraisal identifies the following goals for business valuation and the preparation of a business valuation report:
---
Branches of business valuation
Swiss Appraisal employs both narrowly specialized experts and broad specialists, who have extensive experience in business valuation in the following industries:
Banking sector
Chemical industry
Construction
Digital communications
Electric power industry
Financial services
Food and beverages (F&B)
Health care
Hotel sector
Insurance
Investment funding
Investments
IT

Logistics
Media companies
Oil and gas sector
Production sector
Retail
Service sectors
Start-up companies
Telecommunication sector
Tourism
Unit investment trusts
Wood-processing industry
Pharmaceutical industry
Other industries
---
What you will get in a Swiss Appraisal's business valuation report
Deep analysis of your industry (both in local and international contexts)
Analysis of your company's geographical location
Analysis of any provided documents
Analysis of your organization's past financial and economic activities (3-5 years)
Major suppliers and consumers analysis (Porter's model)
Your choice of adequate calculation methods and techniques
Unique models showing the company's development in the mid-term perspective and in the post-forecast period
Use of unique business valuation modeling technology
Justification of subject ratios
---
Swiss Appraisal's unique approach to business valuation
Swiss Appraisal valuates companies using unique international sources of information. We perform analyses of similar companies both in local and international contexts
Swiss Appraisal applies a unique business valuation model which requires the forecasting of all performance indicators of an enterprise in the mid and long-term perspectives
Swiss Appraisal uses all publicly available information on all comparable companies
Swiss Appraisal keeps an eye on all major international deals. The data processing and market analysis center prepares updated reports weekly
For more information on business valuation we ask you to contact the Swiss Appraisal
regional office
.