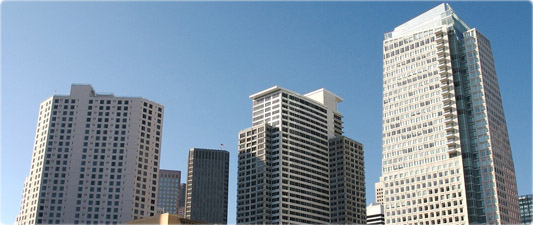 Valuation of commercial real estate, retail space valuation
Retail property is one of the largest commercial property sectors with a high demand in the market.
When valuating retail space and retail property projects, it is necessary to take into account a huge number of factors, the most important of which is the availability to the buyer. When valuating the availability of a store to the customer, one must consider the appeal of the region, the demographic composition of the population, the circulation of human flows and any possible changes in these factors in connection with the reconstruction and development of the area.
The valuation of grocery stores, restaurants, cafes and other facilities can be carried out not only as a separate items of property, but as a complete business valuation in light of all equipment, vehicles and specialized machinery.
---
We valuate the following types of commercial property
Stores valuation
Retail space valuation
Shopping complexes and shopping centers valuation
Mall valuation valuation
Retail centers valuation
Retail parks valuation
Restaurants valuation
Cafes valuation
Projects of commercial property valuation
---
Objectives of commercial property and retail space valuation
Here are some of the reasons for retail space and commercial property valuation:
Valuation of market rental rates for commercial premises
Property valuations for investment planning
Property valuation of commercial real estate for future sale / purchase
Valuation for obtaining a bank loan and collateral security
Real estate appraisal on the revaluation of property
Valuation for commercial property insurance
Property valuation for court
Property valuation with a contribution to authorized capital
---
Criteria for the valuation of commercial property and premises
Building type
Year of construction (new building / renovated building)
Legal documentation
Building management
Constructive solutions of a building
Layout and decoration
Engineering equipment of a building
Air conditioning and ventilation
Telecommunications
Electric power supply
Parking
Infrastructure
Location
Availability to the buyer
Ecological conditions
---
The way we valuate commercial property
We can valuate commercial property based on its market value, current financial flows from a lease, taking into account the implementation of an investment project, the amount of expenses on repair work and the liquidation value.
Swiss Appraisal applies its own unique computerized scoring system to determine property valuation and to compare thousands of similar objects in real time.
We do not select objects for comparison, we use all the information available on the current market regarding all comparable objects.
The market data center and their analyses are updated every day.
---
In all cases, our experts strive to deliver professional results in the shortest time.
Fill out the
form on our website
and describe your situation.
Also: